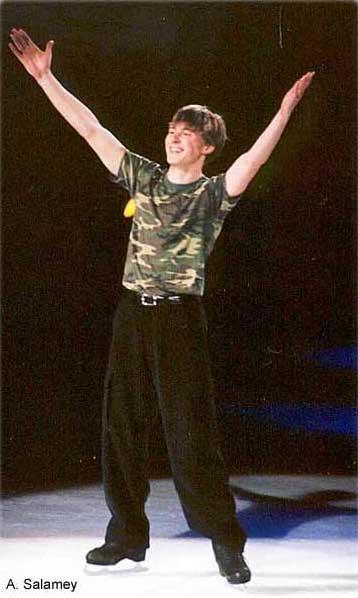 Copyright Photo Amy Salamey
What is the correct spelling and pronunciation of his name?

He spells it "I-l-i-a." It is pronounced: ill-ya. His last name is pronounced: Coo-lick. All Russian names have diminutives and Ilia encourages his fans to use his, which is Iliushka, pronounced ill-YOUSH-ka.


Where does Ilia live and train?

Ilia lives in Orange County, CA, south of LA and trains near his home there.


What about his family? Does he have brothers and sisters; where do they live?

Ilia's mother Nadyezhda is a translator, his father Alexander is an engineer; they live in Moscow. His younger sister Svetlana graduated from university in the U.S. and is a CPA practicing in California.


What kind of car does Ilia drive?

Ilia is has driven a variety of cars and like all red-blooded men, loves anything with an internal combustion engine. To date we know about: Jeep Grand Cherokee, silver Porsche Carrera, Ducati motorcycle, BMW motorcycle, blue Audi A6, Harley-Davidson motorcycle - obviously not all simultaneously.


What does Ilia do in his spare time?

"What spare time?" Ilia joked when asked this question. But, his off-ice activities have included skydiving, skiing, rollerblading, mountain biking, motorcycling and even horseback riding. The new horseman said he was "cantering" at his first lesson, but also confessed "it was pretty painful after the first lesson... .it's fun."