We've talked to Ilia - in person, in print, on tape - for 11 years. And he has talked to us.
Always interesting, always thoughtful, always pure Iliushka.
This year we take you back to many of those conversations and some of Ilia's
most memorable words. We are thrilled to offer


Ilia Kulik:


In His Own Words


12 original, exciting photos of the best skater on the planet,
beautifully printed and with Ilia's own thoughts to accompany them.

This is a sample page from the 2010 Calendar, click on the photo of Ilia to see this page in its true size, 11" x 8.5"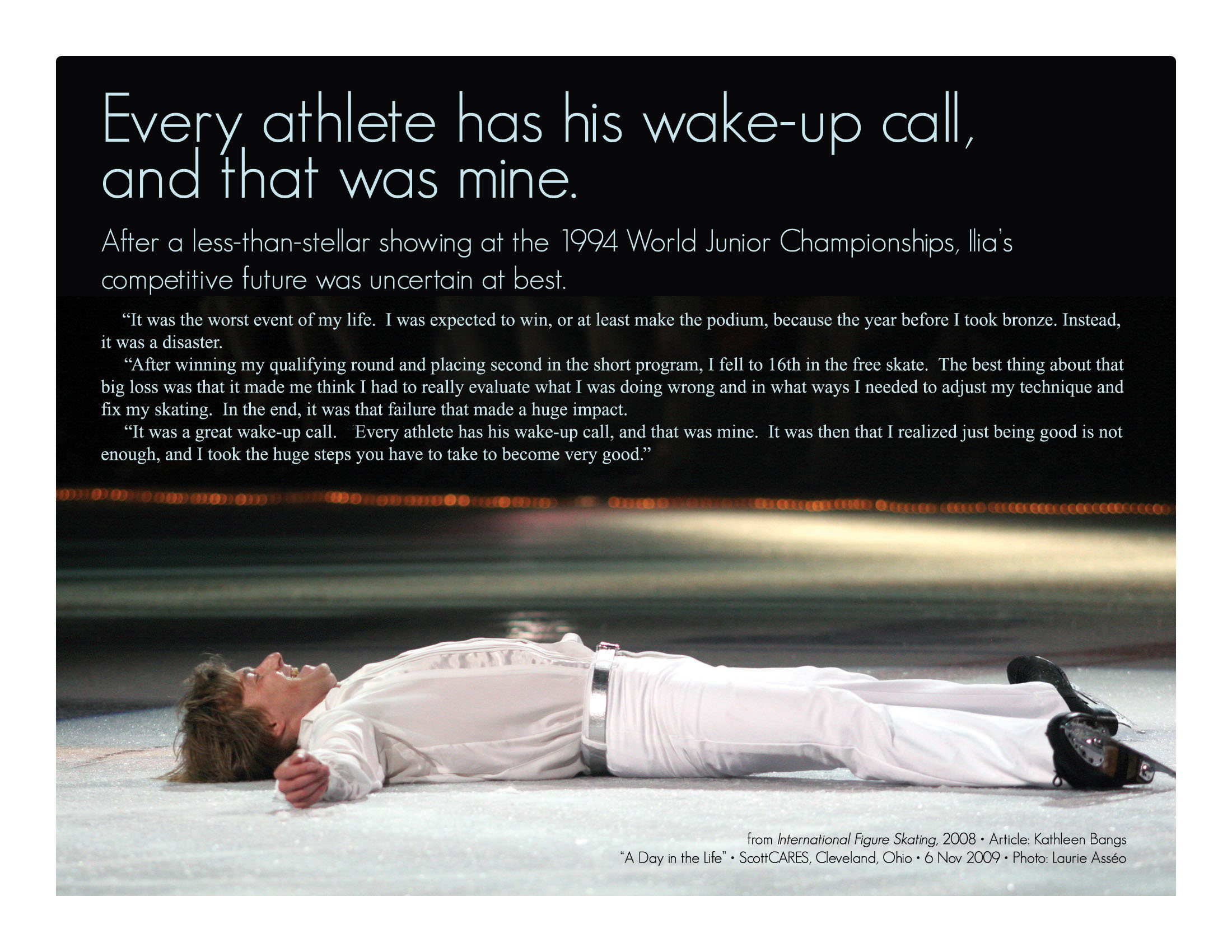 photo: Laurie Asseo graphic layout: Madley Katarungan
The cost is $15.00 per calendar plus mailing costs, no change from last year.
Calendar mailed to the U.S. and Canada. . . $19.00
Calendar mailed to all other countries . . . $24.00
Payment Option 1: Paypal

Click below on the right Paypal link for your location;
please be sure to include your current shipping address on your Paypal order

Payment Option 2: Personal Check (U.S. Only) or Postal Money Order mailed to:

Rita Meyers
21230 SE 268th Place
Maple Valley, WA 98038

To ensure the timely printing of your calendar, if you are planning to send a check or
money order please notify Rita of your order (number of calendars, mailing address)
by clicking here